When Drinking Casually Becomes Routine
Posted on 26 January, 2021 News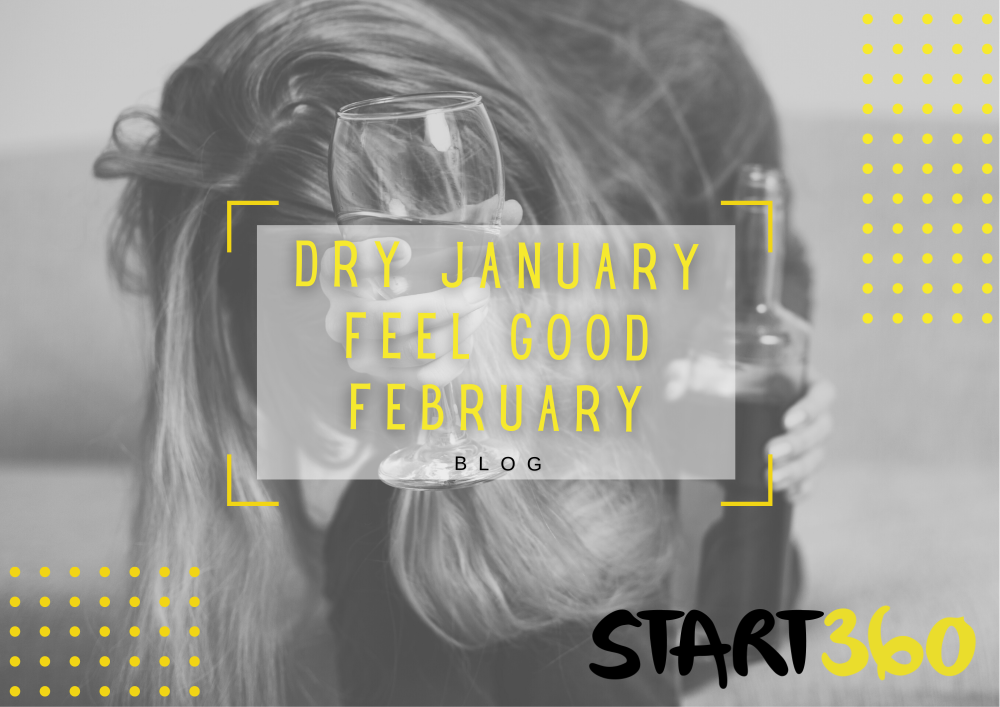 A blog looking at personal and wider societal changes to alcohol consumption during lock down and the benefits of change with Dry January.
I should preface this with saying that I have never really been a casual drinker. From the moment I hit 18, I would only drink with friends or on what I deemed 'special occasions.' In fact, I would go as far as to say that prior to 2020 there were only a few types of alcohol I even liked & I tended to prefer my soft drinks without any added vodka or the like.

Forming Habits
Roll on lock down in March 2020 - I had just arrived back from Canada after my work shut down & was trying to work out how I was ever going to get a job sorted here, let alone in something I enjoyed. I can't remember why one day I decided to open a can of cider in the early afternoon, but there I was sitting outside, on my own, in the sun drinking a can of Kopparberg. I enjoyed it. It was a momentary escape from any stress of job hunting, house hunting & general lock down anxiety.
It takes at least 18 days to form a habit, & it doesn't take much more than that to have this habit become integrated into your daily routine. I had been having a few cans every day after that first week, & the next week & the week following that. Hardly binge drinking in my mind, but definitely the beginnings of a habit.
In June I managed to find this amazing role with Start360, & I also managed to sort an apartment in Belfast. The stress levels were much lower, & I could now start getting my life into some sort of routine so surely the drinking would stop. Right?
Becoming Routine
Not so much. I stopped drinking throughout the week as I was working, but my mindset had changed from there's no need to drink at all, to well you haven't drunk throughout the week so treat yourself this weekend. My few cans of cider, turned into wine or prosecco, sometimes even gin or vodka. I was now drinking far more frequently than ever before & was drinking a wider array of alcohol. The habit had become routine.
I'm not in any way saying there is any issue with drinking throughout the week or on a weekend, as to each their own, this was just out of the norm for me & something I had never felt the want to partake in before lock down.
Contemplating Change
I can't pinpoint exactly what made me decide to make a change, as there were a number of things that started to pile up.
I wasn't saving as much money each week as I used to (nothing dramatic but I noticed a difference), I managed to put on 6 pounds from September to November, & most notable of all I realised that I was living for a drink on the weekend.
When reflecting on 2020 with my friends & roommates, my best friend explained how one of her key memories of the year was coming home from work on a Saturday to me blasting music while drinking a bottle of Prosecco & reading my kindle. A fair description, but not one I ever thought would be what someone remembered most about me for that year. It hit home.
Research conducted by Drink Aware in August found that nearly one in four adults have been consuming more alcohol during the pandemic, with boredom and having more time on their hands cited as the driving factors behind the increase in consumption. They state, "at a time when adopting a healthy lifestyle has never been more important, our latest research clearly shows certain groups of people are displaying worrying new drinking patterns during this very challenging time. We're concerned that, for a significant number of people, lock down levels of drinking may become ingrained and hard to break."
Dry January
Doing Dry January was the necessary life overhaul I needed, and what better time to get stuck into it than lock down 2.0? It was almost cathartic in a way to 'fix' what I considered to be the issues the original lock down caused, during the second lock down, as if life had come full circle, & I would now leave lock down 2.0 as the same individual I was before the initial lock down.
I didn't only just stop drinking in January, I saved money, I started eating better, I lost weight, I slept better & in general I started feeling better. No longer was my weekend dictated by alcohol, nor the latter half of my work week spent eagerly anticipating what I could drink on the weekend. Was it an escape? Boredom? Loneliness? Stress? Just a habit? I genuinely don't know; I just know that as 'content' as I felt I was during that cycle of my life I am much happier now.
When 2021 comes to an end & I reflect with my friends on how the year went, I'm optimistic that my drinking will not feature as a key memory for anyone. Also, if anyone would like some banging mocktail recipes, hit me up 😊
A Start360 blog by Rachel Taylor, Futures Project Administrator.
For more information on the Futures Project please click: #ChangeStartsHere
For more information on Dry January/Feel Good February and support services available please visit Drugs and Alcohol NI.