Keeping you Safe and Sound
Posted on 13 August, 2020 News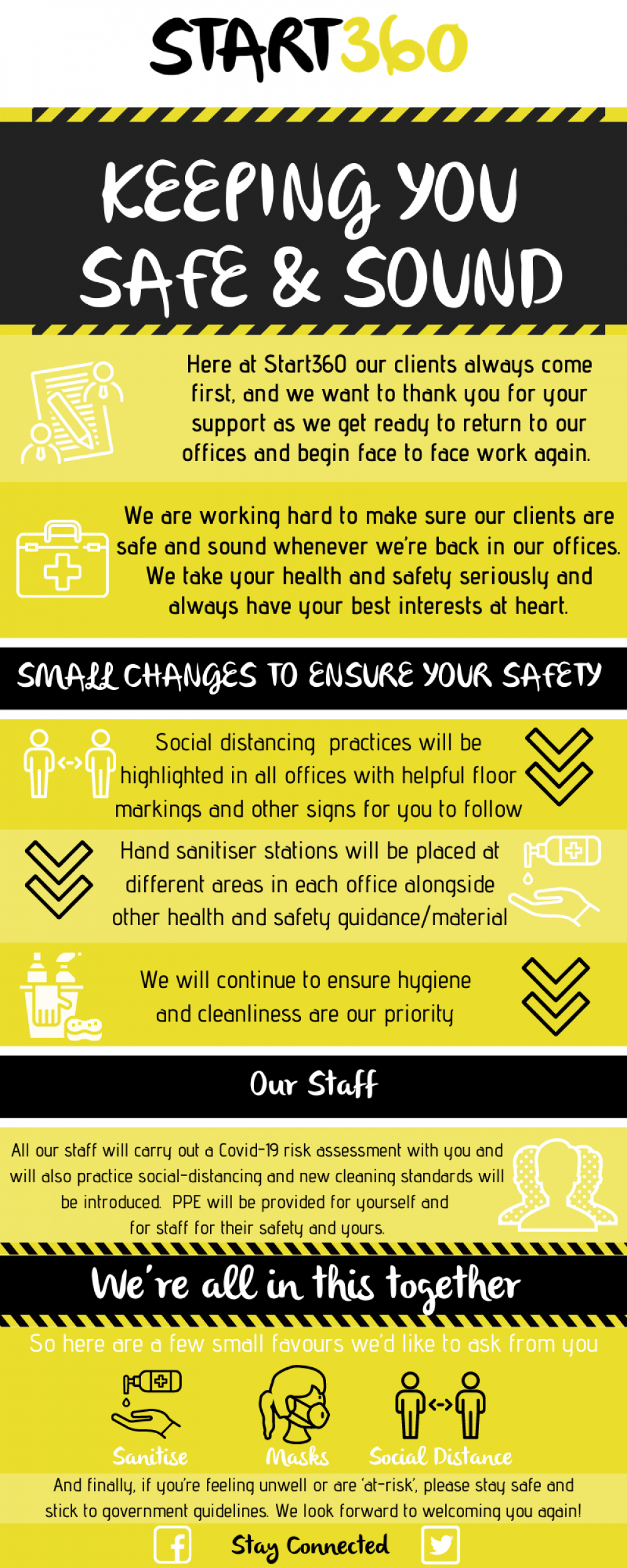 Here at Start36O our clients always come first, and we want to thank you for your support as we get ready to return to our offices and begin face to face work again.
We are working hard to make sure our clients are safe and sound whenever we're back in our offices.
We take your health and safety seriously and always have your best interests at heart.
SMALL CHANGES TO ENSURE YOUR SAFETY.
Social distancing will be practiced in all offices and this will be highlighted with helpful floor markings and other signs. Hand sanitizer stations will be placed at different areas in each office alongside other health and safety guidance/material. We will continue to ensure hygiene and cleanliness are our priority.
OUR STAFF
All our staff will carry out a Covid-19 risk assessment with you and will also practice social-distancing and new cleaning standards will be introduced. PPE will be provided for yourself and for staff for their safety and yours.
We're all in this together, so here are a few small favours we'd like to ask from you.
Please take full advantage of the hand sanitizer we have provided.
Please use one of the masks provided if you attend the office space.
Please respect our social-distancing measures and be mindful of others.
And finally, if you're feeling unwell or are 'at-risk', please stay safe and stick to government guidelines. We look forward to welcoming you again!
To stay connected with all that's happening here at Start360 follow us Facebook and Twitter.